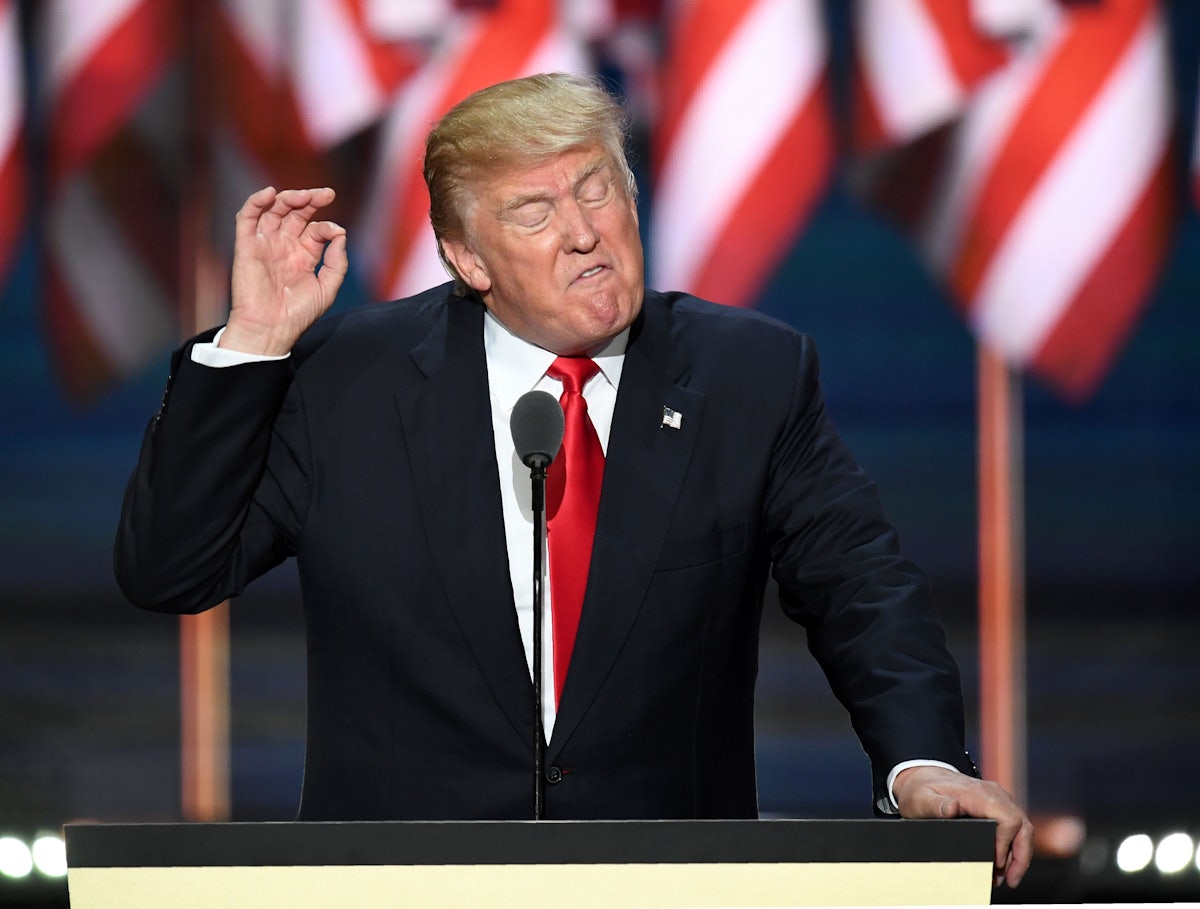 In one week, President Trump has transformed from a nonstop campaign-rally machine to a nearly invisible figure communicating mostly by tweet. Trump returned late Sunday from a 43-hour trip to Paris, where he sat out some big events and clashed with allies, and on Monday he ended his public day at 10:03 a.m., skipping the Veterans Day trip to Arlington National Cemetery every president since at least John F. Kennedy has made to lay a ceremonial wreath.
On Tuesday, Trump's only public appearance was a brief showing at a Diwali ceremony, and he had Secretary of State Mike Pompeo meet with visiting King Abdullah II of Jordan.
Trump sent Vice President Mike Pence to the Asia Pacific Economic Conference (APEC) summit typically attended by presidents, potentially offending Asian leaders; canceled a trip to Colombia; and opted not to visit the U.S. troops he sent to the U.S.-Mexico border to protect a "caravan" he seems to have forgotten about. Maybe Trump is just tired, but White House officials and Trump allies say he's in a particularly sour mood amid a string of late Democratic victories in areas where he campaigned, looming investigations by House Democrats, expected indictments from Special Counsel Robert Mueller, and bad press from his France trip.
"Trump has retreated into a cocoon of bitterness and resentment," the Los Angeles Times reports, citing multiple administration sources. "Behind the scenes, they say, the president has lashed out at several aides," sketching "a picture of a brooding president 'trying to decide who to blame' for Republicans' election losses, even as he publicly and implausibly continues to claim victory."
"It's like an episode of Maury," one former Trump aide told Politico. "The only thing that's missing is a paternity test." You can read more about Trump's "five days of fury" at The Washington Post and Los Angeles Times, and Politico has more on the mood in the White House. Peter Weber